A student's composition book is his best friend.  In its pages he will find useful information in becoming a better author.  We take these notes together in class, so it is important to have it every day.  Things happen and a student does not get all the information in class.  This page will have images of Mr. James's composition book in order to help students who are absent get all the information they need.
Table of Contents (p. 1)
---
Common Errors (pp.3-24)
---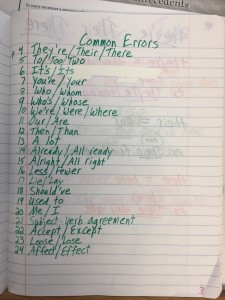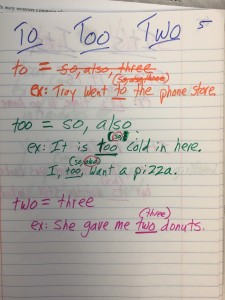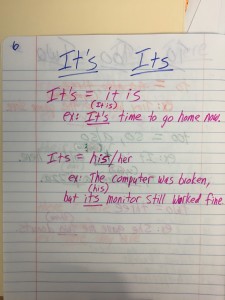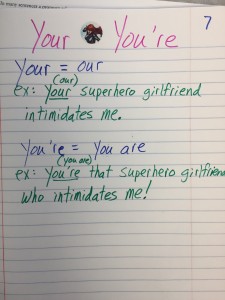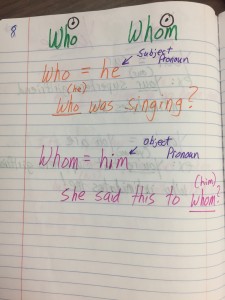 ..




Parts of Speech (pp.25-34)
---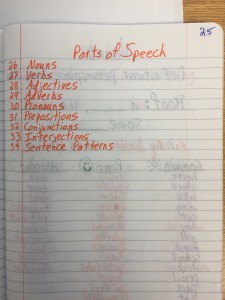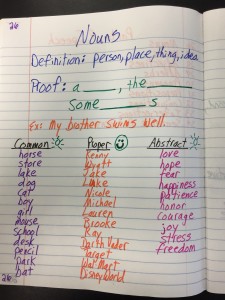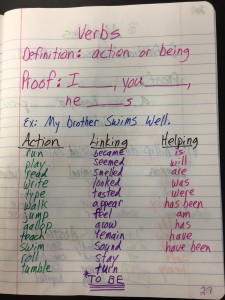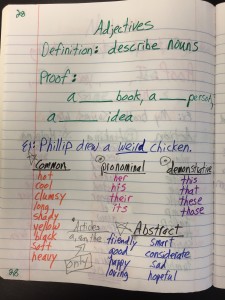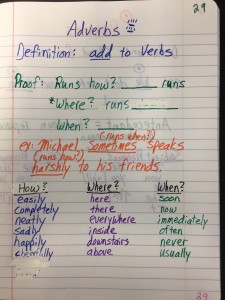 Beyond Verbs (pp.35-42)
---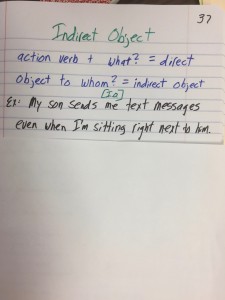 Punctuation (pp. 43-62)
---
Capitalization (pp. 63-68)
---




Spelling (pp. 69-74)
---
Fragments (pp. 75-84)
---




 Pitchforking  (pp. 85-98)
---
"Quick Writes" (pp. 99-130)
---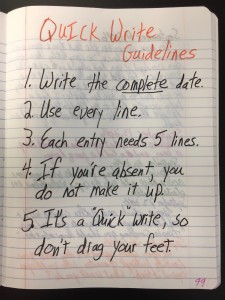 The Writing Process (p. 131)
---

Types of Expository Writing (pp. 132-135)
---



Introductions (pp. 136-137)
---
 
Conclusions (pp. 138-139)
---
 
How and Why Cafe (pp. 140-143)
---
Sentence Storming (pp. 144-149)
---
  

Think Tank (pp. 150-193)
---
Word Graveyard (p. 194)
---
"Went is Gone" (p. 195)
---
"Said is Dead" (p. 196)
---
 
Extinct Words (p. 197)
---
 
AAAWWWUBIS (p. 198)
---
 
FANBOYS (p. 199)
---
 
Quicklist (p. 200)
---